LBMS and LCMS Wildlife classes took a field trip to Mackenzie Park to test out the fishing rods they built from scratch! These students worked hard to create their fishing rods, and were excited for the chance to put them to use! 🐟🐟🐟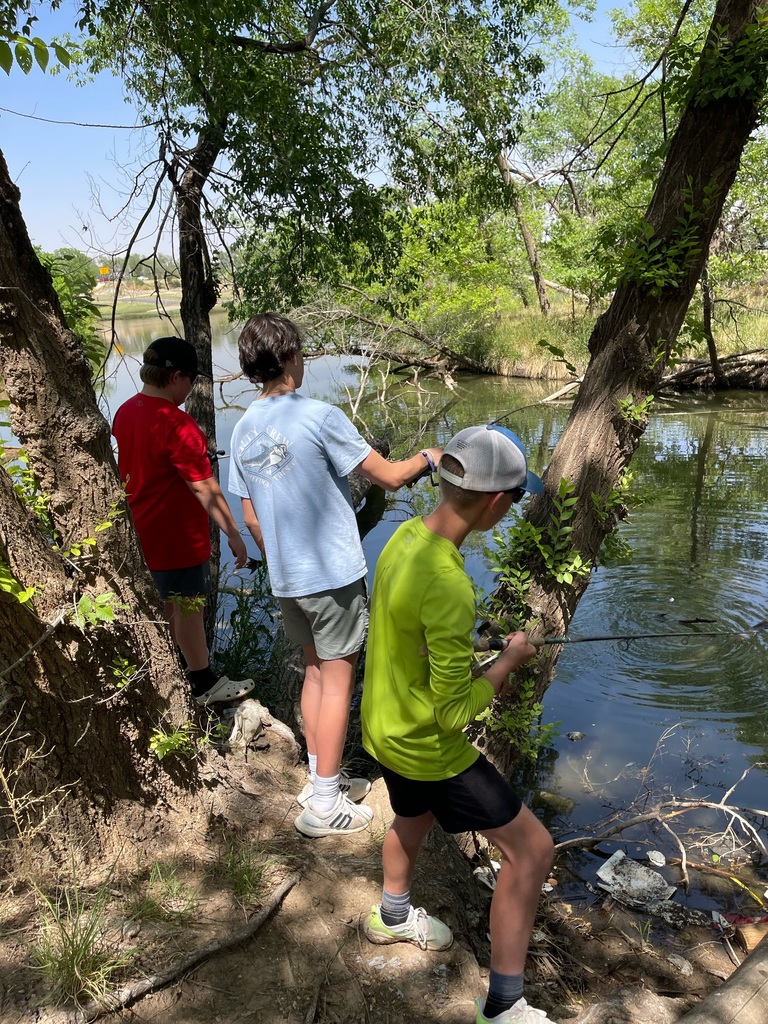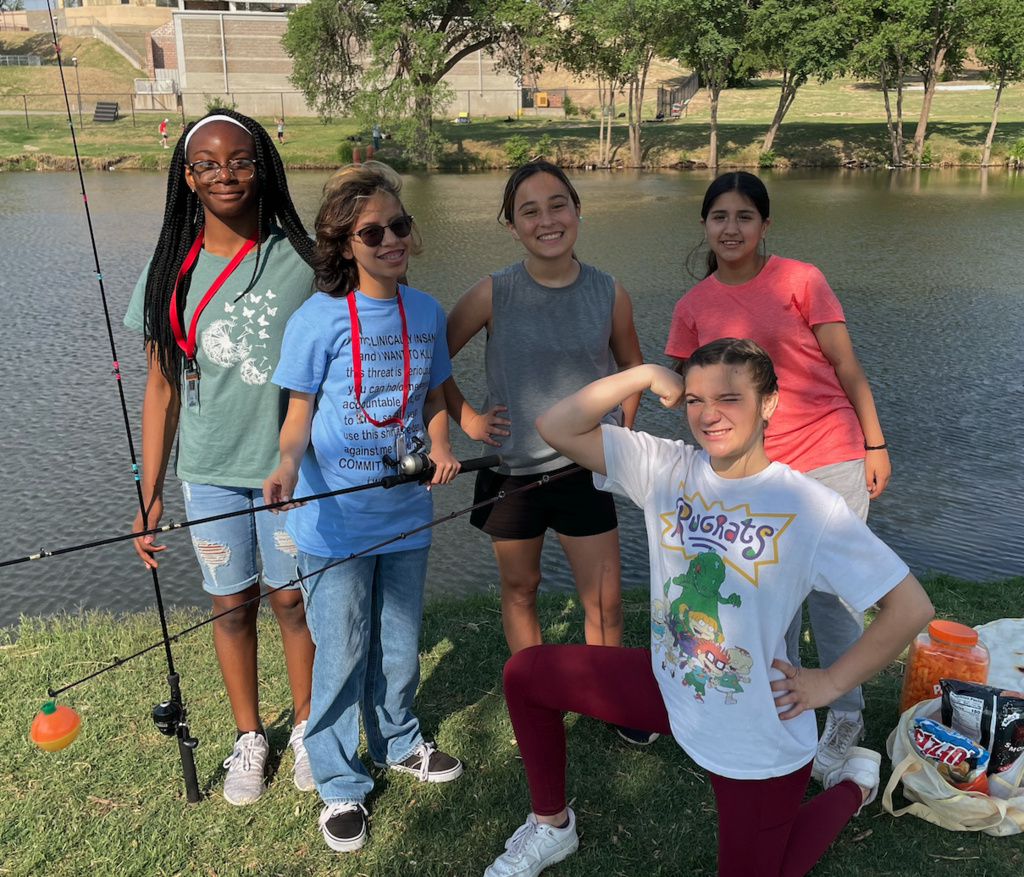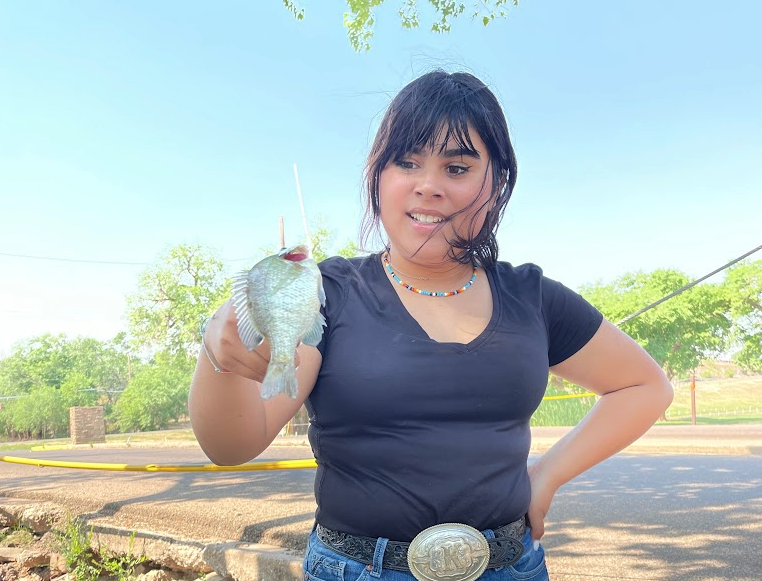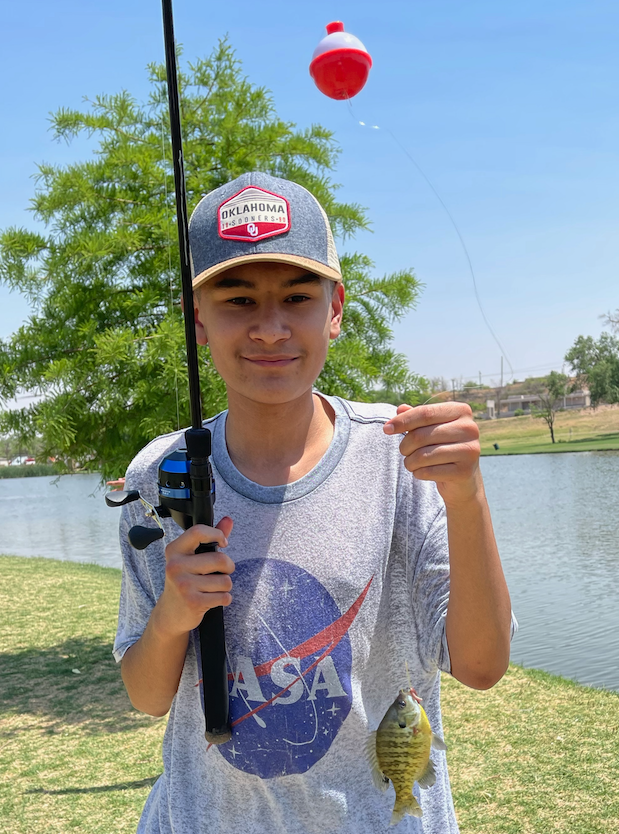 Ms. Colwell's LCMS Pirates got hands-on digital art and graphic design experience on their field trip to Local Legends Print Factory!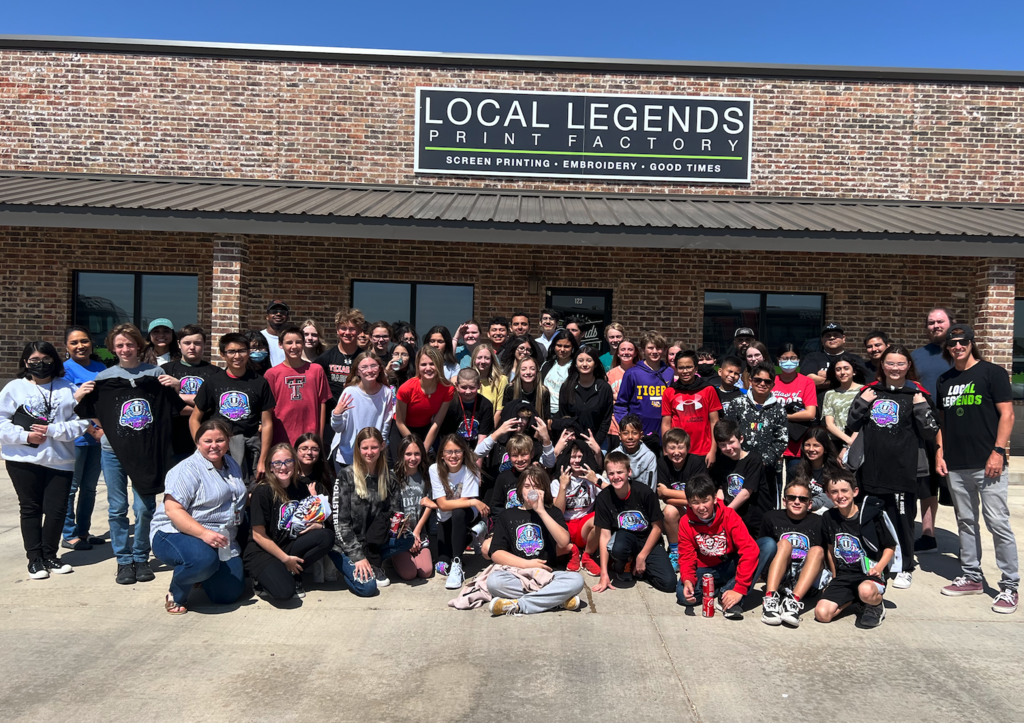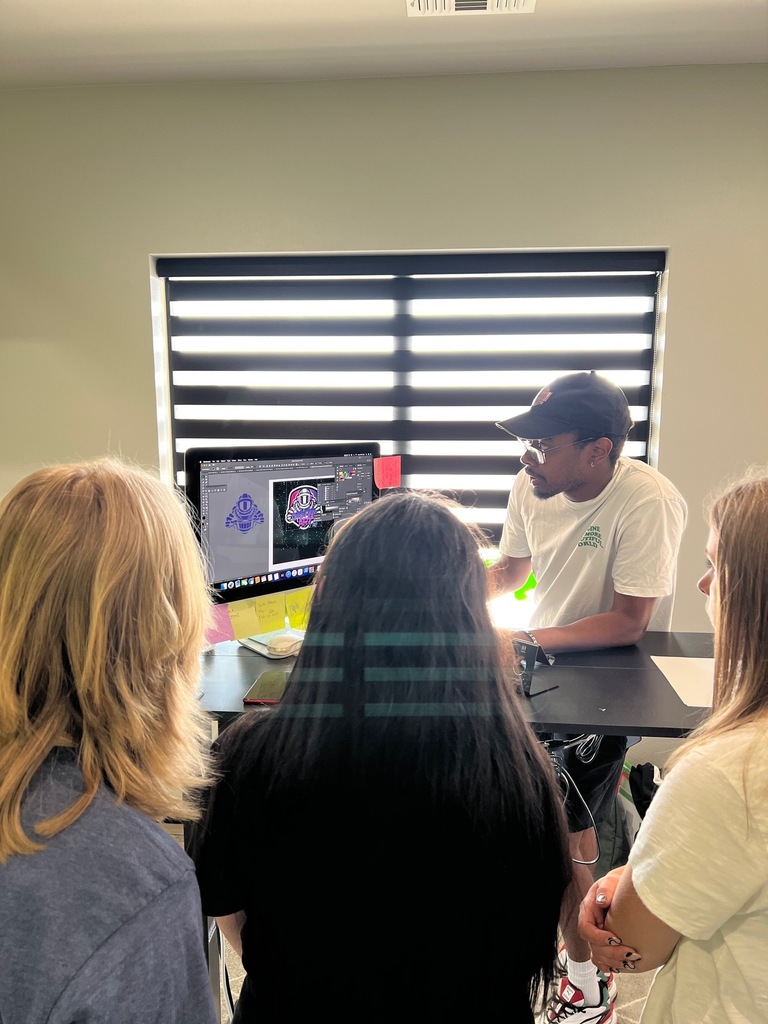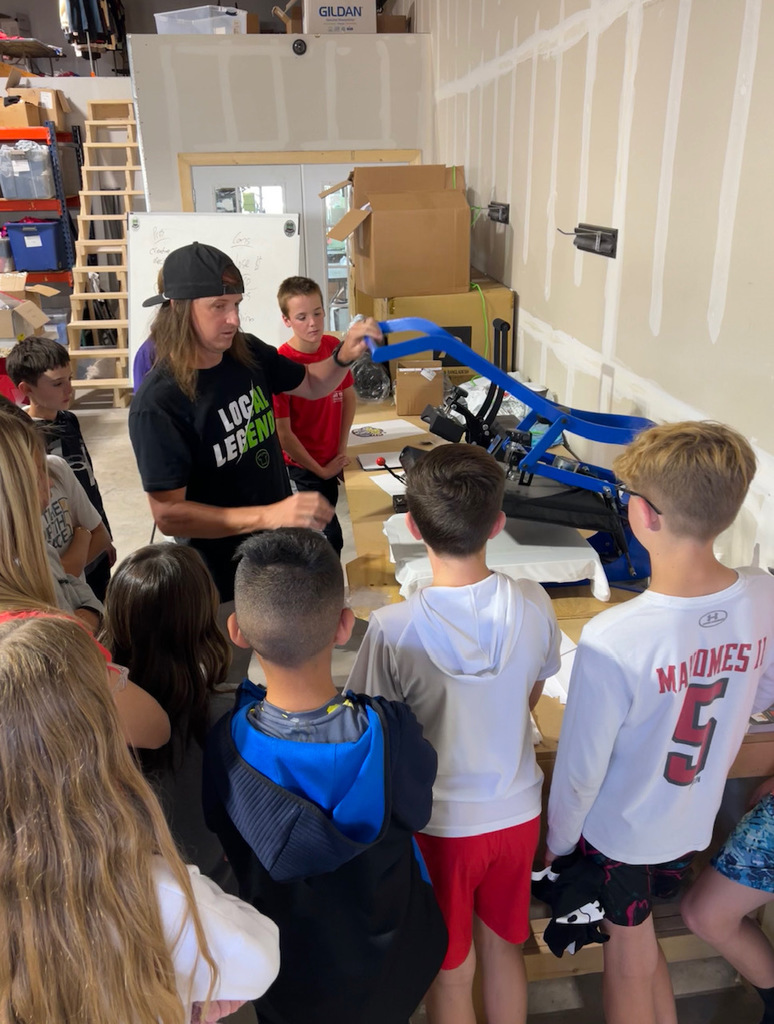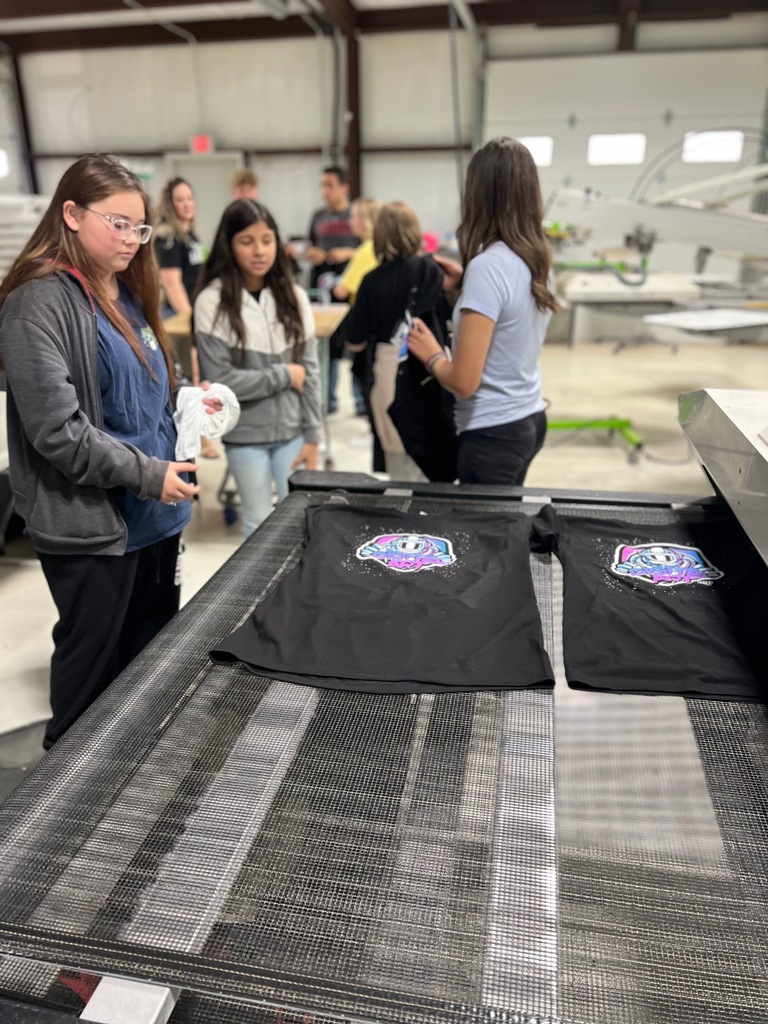 Attention, LCP fans! LCISD athletic ticketing is moving completely online at the start of the 2022-23 school year! Beginning in August, cash will no longer be a payment option for admission into any athletic event hosted by LCISD, at any level of competition. All tickets must be purchased online in advance through
https://www.vancoevents.com/us/eventlist/lubbockcooper
!

We are closing in on the end of the year, and it's time to prepare for technology equipment returns! If you are unable to turn in any of the required items, visit
https://url.lcisd.net/ITpricing
for a list of pricing.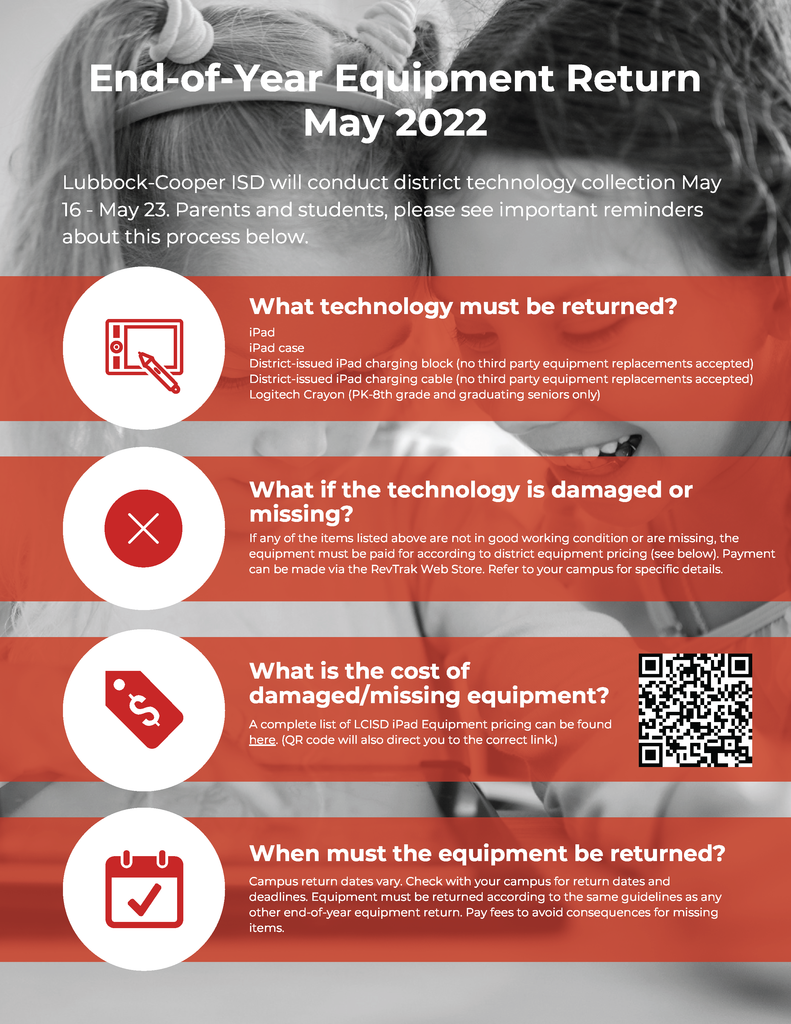 Congratulations to our April Pirates of the Month! Austin Davidson Jocelyn Johnson Travis Exparza Kaelie Fincher Tristan Jordan Madyson Fryar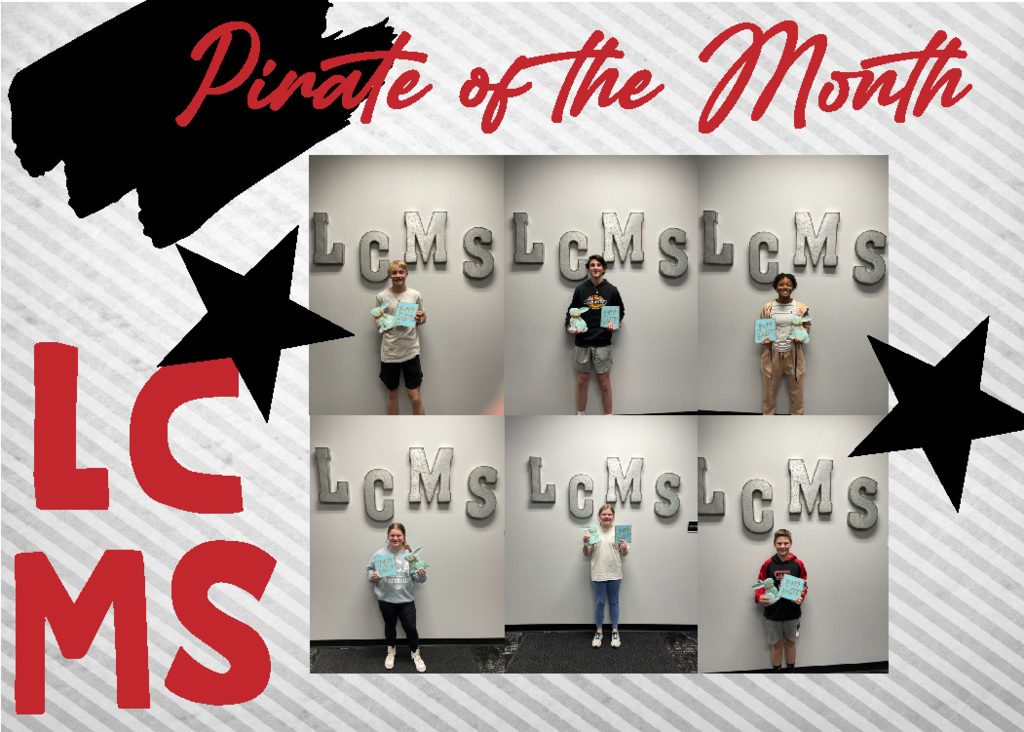 Join us for the Hoops for Hope Tournament hosted by Lubbock-Cooper Middle School! Visit
https://rb.gy/jmflug
to register!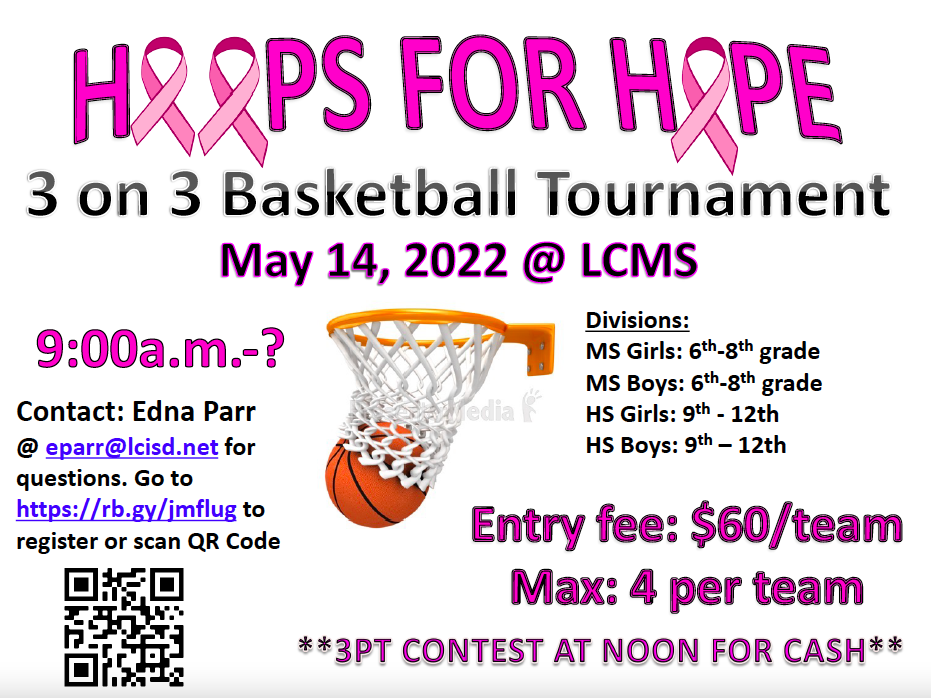 We celebrated some very special LCMS Pirates on Administrative Professionals' Day!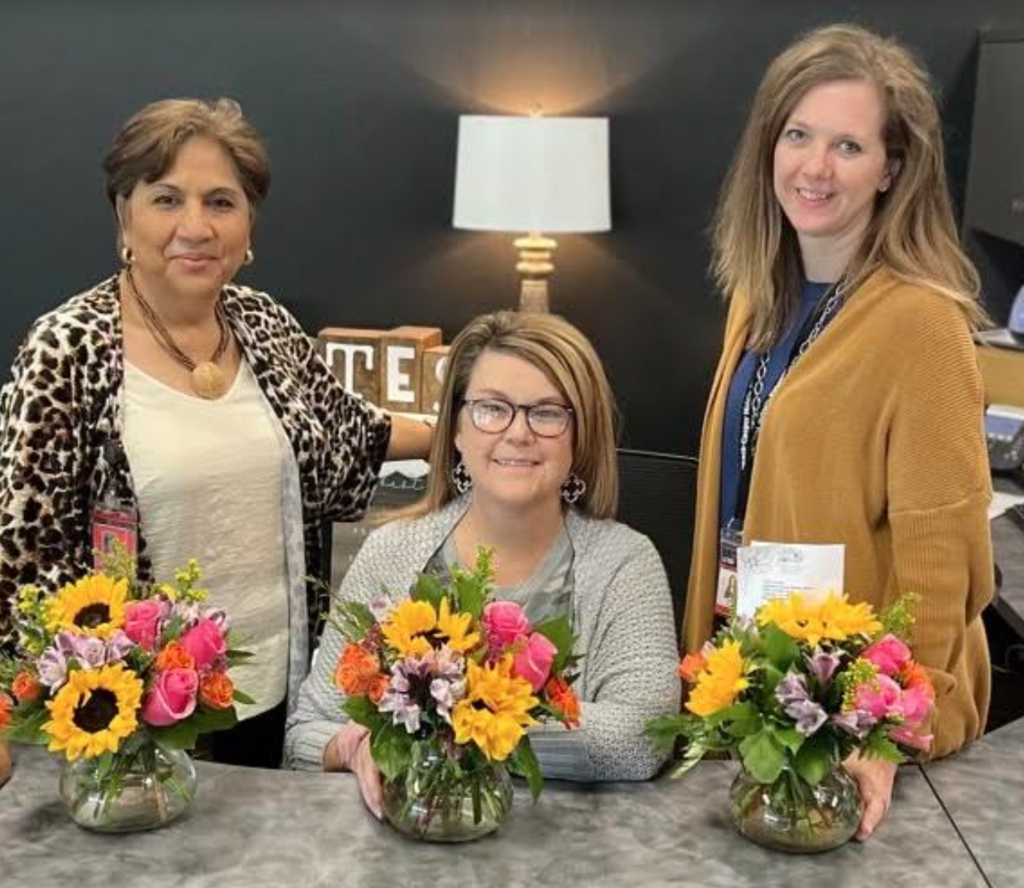 Congratulations to Jess McReynolds, named principal of Lubbock-Cooper Middle School by the LCISD Board of Trustees at tonight's regularly scheduled meeting. Mrs. McReynolds will assume leadership of the campus at the end of the 2021-22 school year. Mrs. McReynolds is a native of Huron, SD, and has lived in Colorado Springs, CO for many years. She attended the University of Colorado at Colorado Springs. She currently serves as an assistant principal in Colorado Springs Academy District 20, and was previously the Induction Coordinator and Professional Learning Teacher on Special Assignment in the same district. Mrs. McReynolds and her husband, Keith, have three children: Will, Makayla, and Kensley, all of whom will soon become Lubbock-Cooper Pirates! "I am very honored and excited for the opportunity to serve as principal of Lubbock-Cooper Middle School," said Mrs. McReynolds. "I share the same commitment and dedication to creating the leaders, achievers, and creators of tomorrow. I believe and take pride in building positive relationships with students, staff, parents, and community members. We are eager and thrilled to be part of the LCP family, and I thank this community for this incredible opportunity!"
Congratulations to Lubbock-Cooper Middle School Principal Tami Gunset, who has been appointed as the district's Coordinator of Girls Athletics! Mrs. Gunset is in her 18th year at Lubbock-Cooper ISD, where she has served as the LCMS principal for nine years. In her time with the district, she has also served as the head volleyball coach, health teacher, and assistant softball coach at LCHS, and assistant principal at LCMS. She is credited with assisting in the design and opening of the new LCMS campus, one of the most innovative and collaboration-focused educational facilities in our area. Mrs. Gunset was named the Texas Association of School Principals Assistant Principal of the Year in 2013, and Lubbock-Cooper ISD's Pirate of the Year in 2021. "I have been so honored to serve as the LCMS principal for many years, and now I am so excited for this opportunity to work with the girls athletics programs throughout the district," said Mrs. Gunset. "I want to continue building and strengthening our LCP culture and look forward to watching the success of our Lady Pirates!"
Phone and internet communications have been restored at all LCISD campuses and the district office. Thank you for your patience and understanding!
Looking ahead to next month, here is a helpful list of STAAR testing dates!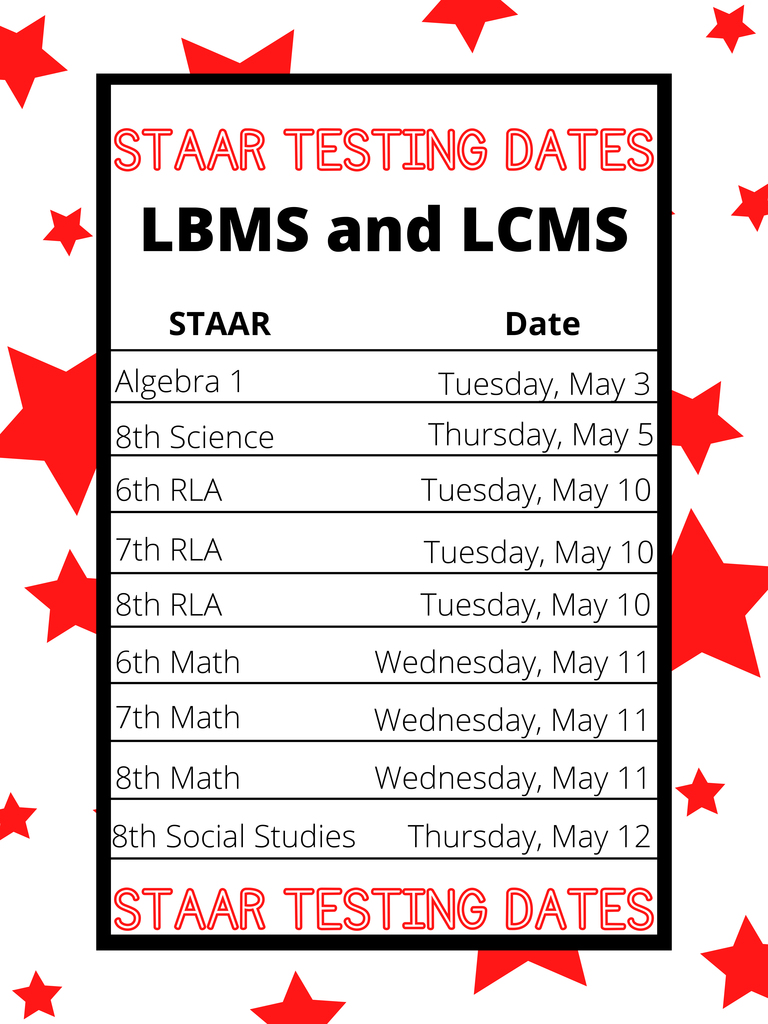 LCISD will be closed Friday, April 15 and Monday, April 18. Enjoy the Easter weekend, LCP family!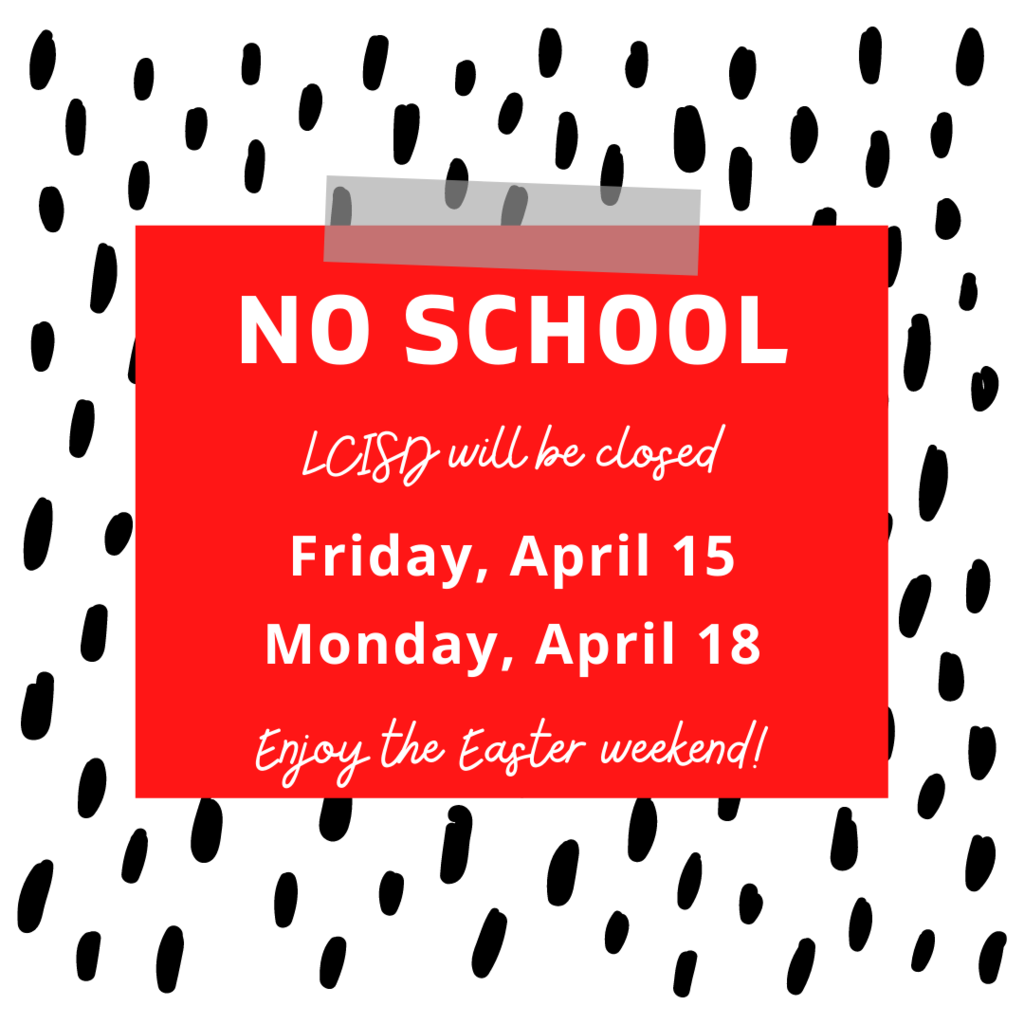 📢📢📢 The City of Lubbock will conduct the first full activation test of its Outdoor Warning System at 9:30 a.m. tomorrow, Friday, April 8. The test will last approximately three minutes. There are several sirens located in our district, and the sound coverage will include many Lubbock-Cooper campuses, households, and businesses. From here on out, the city plans to test the sirens on the second Friday of each month between 9:00-10:00 a.m. For more information about the Outdoor Warning System (including a map of sirens), visit
https://ci.lubbock.tx.us/departments/emergency-management/about-us/outdoor-warning-system
.
Congratulations to our March Pirates of the Month! 7th - Mack Hall 8th - Carson Freeman 8th - Preslee McClure 6th - Ambree Howe 7th - Cambrie Hill 6th - Grant Dallas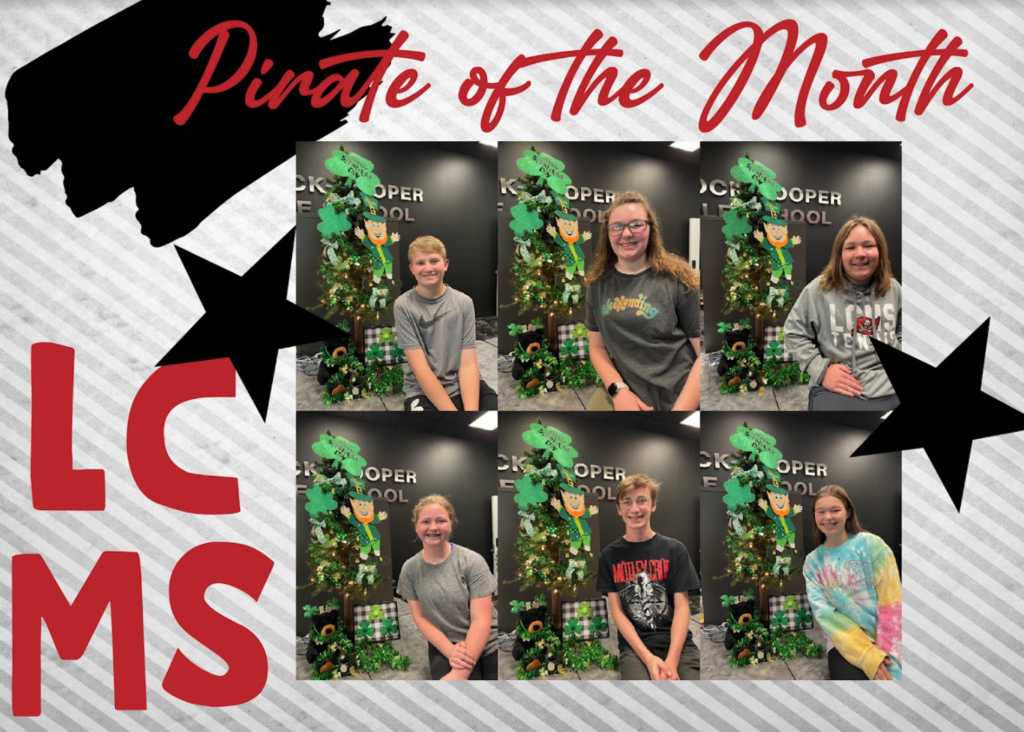 Congratulations to the LCMS FBLA competitors who have qualified for the National competition!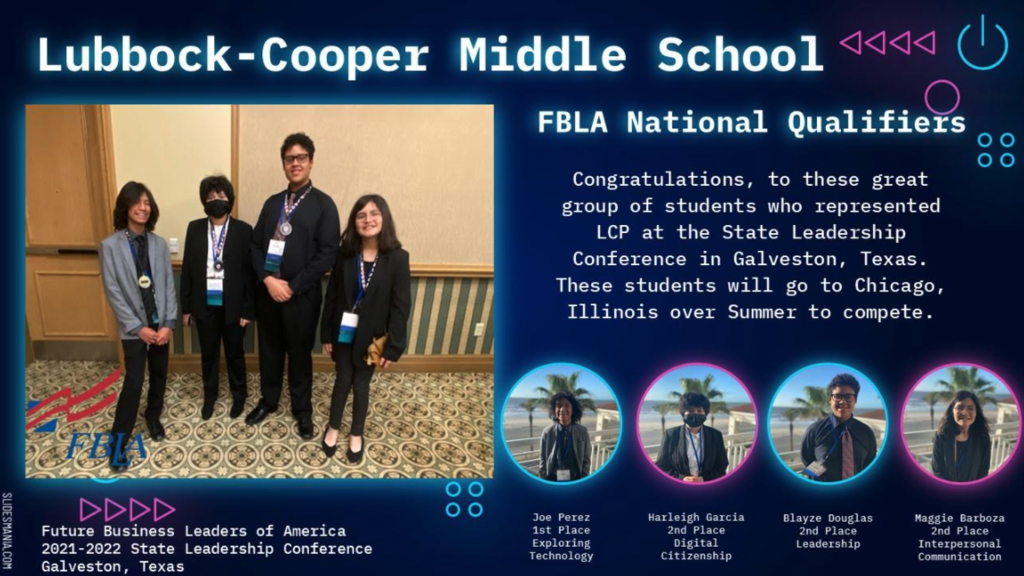 As we begin looking ahead to the 2022-23 school year, the LCISD Athletic Training Department reminds parents that pre-participation physicals are required for ALL students participating in pre-athletics, athletics, and (high school) marching band. All physicals must have a physician's signature dated AFTER March 31, 2022 (physicals signed before that date cannot be accepted.) View the printable approved 2022-23 UIL Physical Form here:
https://www.uiltexas.org/files/athletics/PrePhysFormRvsd2.21.pdf
Tickets are available now for Randy Rogers Band with Kevin Fowler and special guest Ross Cooper on Saturday, May 7 at Cook's Garage! Presented by the Lubbock-Cooper Education Foundation and First United Bank, the concert is the premier fundraising event supporting scholarships for graduating Lubbock-Cooper seniors and innovative grants for Lubbock-Cooper educators! Visit
https://url.lcisd.net/lceftickets
to purchase your tickets today!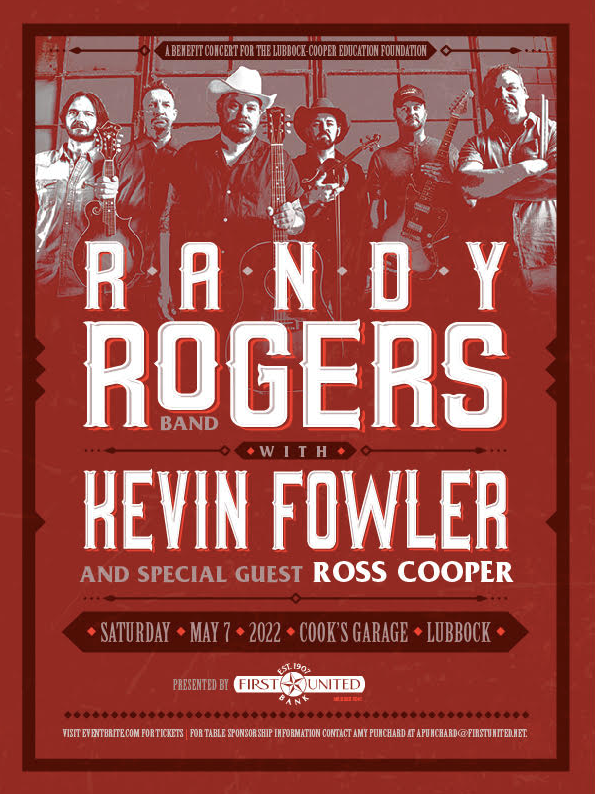 Monday, March 28 is a student holiday and a staff professional development day!